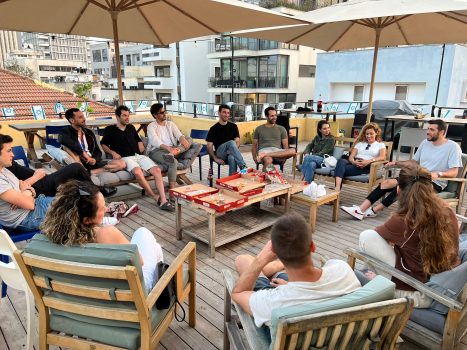 Have you ever wanted to volunteer using your professional skills to help people grow while contributing real cash to nonprofits organization in need?
Well, now it's your chance! Just for a couple of hours a week, you can join Give & Tech and take part in growing and optimizing our impact.
Here at Give&Tech, we create a social impact platform enabling experts to provide education in the tech sector while donating the tuition fee back to society.
Our mission is to create efficient giveback opportunities for professionals to maximize their influence on people, society, and the environment.
After donating over 580,000 NIS to 6 non-profit organizations (, helping about 650 people in their professional journey, thanks to more than 250 superstar volunteers supporting 6 NPOs, we are looking for new volunteers.
BTW, our network is pretty awesome, and you really want to be part of it 😉
Among our open opportunities:
Be a mentor

Social media leader

Content writer leader
Marketing leader
Program leaders (mentoring program; PM ML program)
Community leader
Volunteers relationship leader
Website tech leader
Design leader
Industry relationship leader
Non-profits organization leader
Bookkeeper
Didn't find what you are looking for? Message us and we'll brainstorm together!
Here are some of our current open roles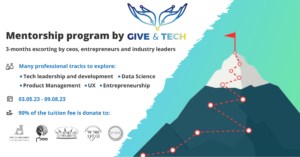 Share your expertise in Product Management NLP QA Enterprise and make a difference A mentoring program designed to meet the needs of both mentors and mentees
Read More »
If you are excited from what we do, and you really want to join – apply in the form below and we will contact you ASAP ^_^