Share your expertise in
Product Management
NLP
QA
Enterprise
and make a difference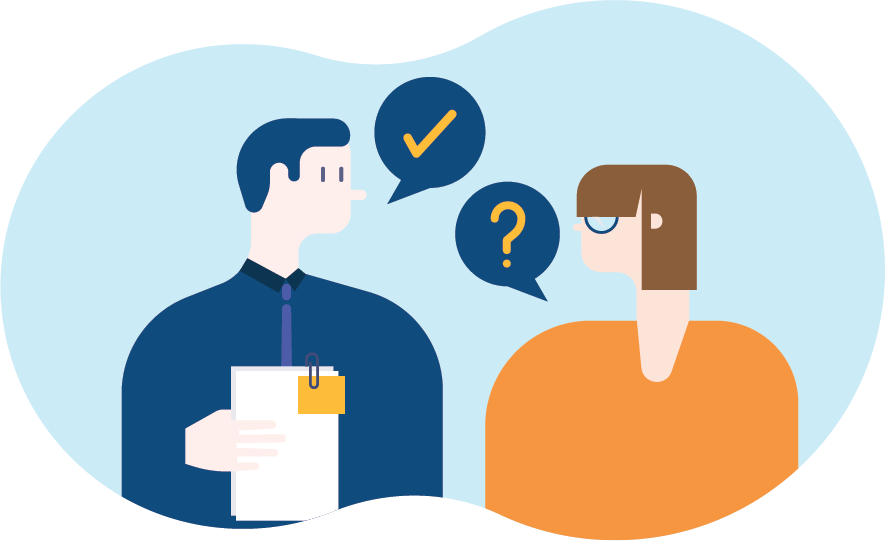 A mentoring program designed to meet the needs of both mentors and mentees over a period of four months while providing financial assistance to populations in need.

By sharing your knowledge, you help mentees and raise funds for NPOs.
Mentoring is one of the most convenient and effective ways to share knowledge, a cool way to help other people interested in improving their skills, and also a way to grow yourself because the process of sharing knowledge is nothing less than growing!
Well, we decided to go ahead and widen the circles.
By sharing your knowledge you help not only the students but also raising funds to NPOs.
Program runs between 19.10.22-15.02.23
Give and Tech mentoring program

A 4 monthly program includes 10 1:1 mentoring sessions with a mentee of one hour each. You can choose whether to meet online or face-to-face.

We will have three meetups with insightful lecturers at the beginning, middle, and end of the program.

You will have just those mentees who want to improve their skills and grow, your mentee match will be approved by you.

90% of the proceeds are donated to nonprofit organizations.
The other 10% helps us expand our activity.
You can become a Give & Tech mentor if:
Making a donation from your professional strengths appeals to you
You have experience in the relevant professional fields of from 7 years
You have experience in mentoring or managing teams for 4 years
How does Give & Tech mentoring process works?
This mentoring program is aimed to connect professional experts and those who wish to do a process while they got a pro escort by their side.
Upon completing the questionnaire, the mentee indicates his or her goals. It is with that understanding that the journey begins. 
Our matching process is meticulous, taking into account both mentor and mentee preferences. Once the pair agrees, we move forward and the mentee makes the donation. 
Set execution plan & KPI​
With your mentee, you will decide on your execution plan and KPIs at the beginning of the program.
In each session, you with mentee will review progress, insights and plan the future action items to achieve goals.
At the end of the program, the volunteers choose to whom channel the proceeds from the program according to the "Give & Tech  volunteers donation protocol".
Trusted by mentors and mentees​
Give and Tech Mentoring Program attracts driven, highly ambitious mentees that are looking to grow in their careers, businesses, and learnings.

Over 100 mentors participated in the last two cohorts, creating tremendous value.

Donated over 93,000 NIS to non-profit organizations.

Helped almost 100 mentees succeed in their careers and businesses.
Got Questions? We've Got Answers
Applications for this cohort