Product Management Workshop
Over the course of 6 sessions, we'll introduce PMs to the methodology of UX and Data tools in order to build better products. We believe that true magic comes at the meeting point of UX and Data and will try to give our students better tools to make that magic happen.
Learning from our previous workshops we wish to create a learning experience comprised both on lectures, use cases reviews along with actual practice. Most sessions will be lectures but we save time for actual practice which will include working with experienced PMs.
Why practice? We want you to feel comfortable with taking the tools we give and use them at your day job.
90% of the proceeds are donated to nonprofit organizations
The other 10% helps us expand our activity
Got Questions? We've Got Answers
This workshop is aimed for PMs with more than 2 years experience of Product Management experience. Who know the basics and are interested in broadening their horizons and changing the way they look at the profession.
All course lectures, practice sessions and panels will be held in Hebrew only.
The sessions will be recorded and available for you to watch offline.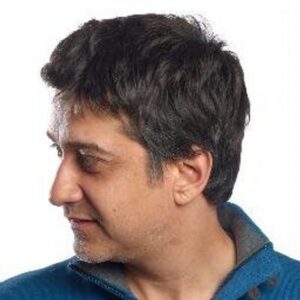 Innovation delivery expert. Integrating product strategy and enterprise design to accelerate growth and transformation
Each workshop day is built from 3 training sessions.
Sessions 1 and 2 also includes a 30 minutes hands-on practice, don't forget to bring your laptop!
Practice makes perfect – at the each workshop day we will reveal our weekly challenge.